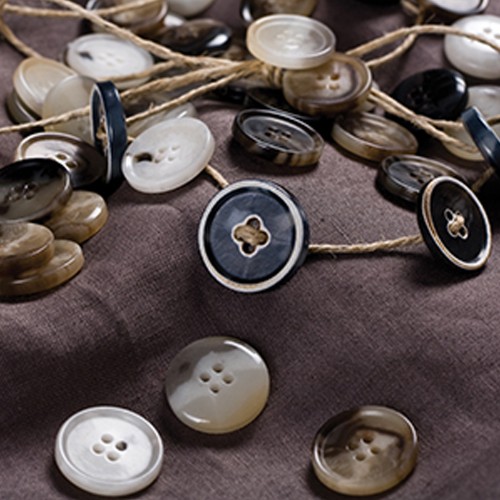 Other products in this category
As the name of the button speaks for itself, the raw material is Urea, which provides high-quality imitation to natural buttons such as horn and corozo.
The urea button has excellent resistance to high temperatures and chemicals and does not burn easily.
The production of urea buttons is very difficult. They can't be painter. With them can only be used laser printing, or using the combustion method to get a beautiful design of the button.
Our partner is the market leader in the manufacture and sales of urea buttons.