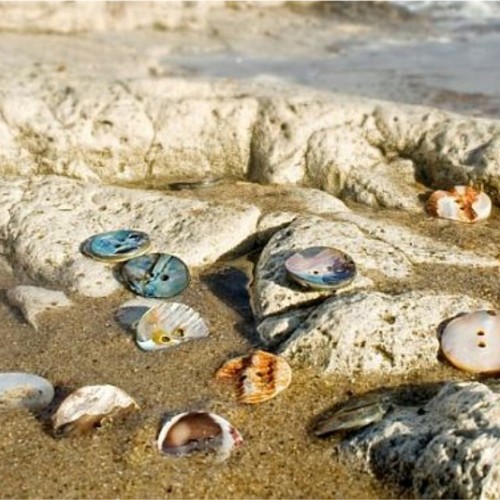 Other products in this category
The shell is the raw material of which the buttons are made in different thicknesses and sizes such as: Trocas, Mother of Pearl (MOP), Ayoga, River, etc., being collected in accordance with environmental protection standards.
Today, production technology has made them cheaper. At the same time, the natural beauty of shell buttons is native and irresistible, meeting the requirements for use of natural origin. They are generally used in luxury clothes.