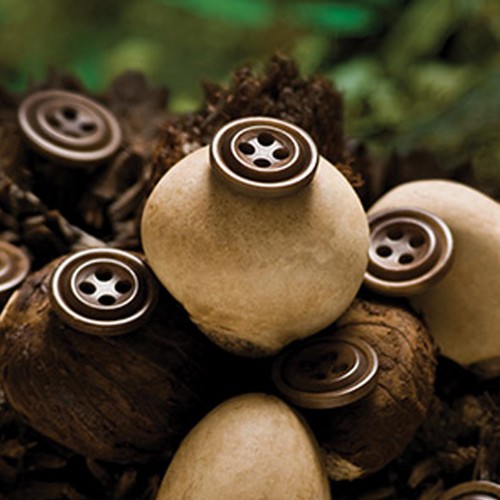 Other products in this category
In partnership with the Corozo button leader in Istanbul « Form Button », it's using the best natural materials exist and which affect on the quality of a button.
Corozo buttons is the seed of a palm tree species, which grows in rainforests of South America. They are also known as "Ivory Nuts" because the outside of the seed looks like ivory.
The corozo material is practically inexhaustible. Even the trees do not have to be cut for its harvesting. Simply the fruits, fallen to the ground have to be collected. Their pericarp is used for animal feed, and the seeds are sent to the factories. Only when the ripe fruits detach from the tree, they are sufficiently mature and suitable for processing.
Corozo buttons are non-toxic in nature and they are excessively durable thanks to the organic fibers in its structure, but the most sensitive point in manufacture of this button is dyeing, as it requires qualified and experienced staff.
Our partner achieves beyond quality standards thanks to several criteria: the highest durability against vapor and washing, using environmentally friendly dyes and fixing system, and quality control after production.
The subtle grains and gloss in their appearance attract many high-end fashion brands.