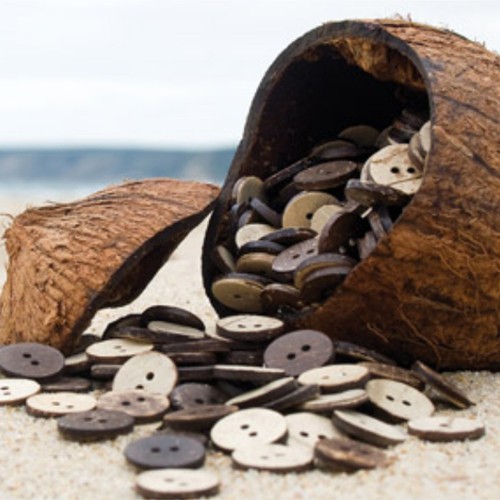 Other products in this category
Coconut buttons, which are made from the shell of the coconut. it's also a type of button completely natural.. They are more expensive and more fragile compared to polyester buttons.
Since the shell of the coconut is the raw material of buttons and in order not to lose its natural color and properties, the buttons are not painted and they can have 2, 4 or more holes, depending to customers' requirements.
Clothing manufacturers use the coconut buttons mainly during the autumn and winter seasons because their color is dark and people, in these seasons, wear dark clothes.